CLC Annual Christmas Party
December 14th
We had a great attendance for our Annual Christmas Gathering at Rocky's in Northville. Good times with good friends.
Merry Christmas to all!
Thanks to Carol for organizing and Barbara for helping.
Thanks to Art and Carol for the photos.
Congrats to John and Sue for winning Carol's Color a Corvette contest!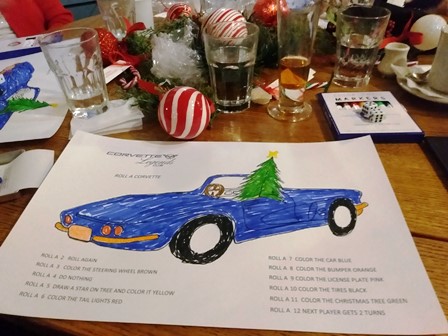 (Not their coloring)