CLC's (almost) Annual Slot Car Extravaganza
Feb 24th
Resuming our annual Slot Car Extravaganza was well received by all. We missed some members who were ill, out of town or too busy putting together their new king size bed (Billy? Susan?). Results were close as Sue took 5th, Daniel took 4th, George took 3rd, Tom G. took 2nd and our newest racer Bill M. took First Place walking away with bragging rights and the famous CLC Trophy.
Dinner was hosted by Mark and a great new place in downtown Saline.
Slot Car Hosts: Tom and Lupe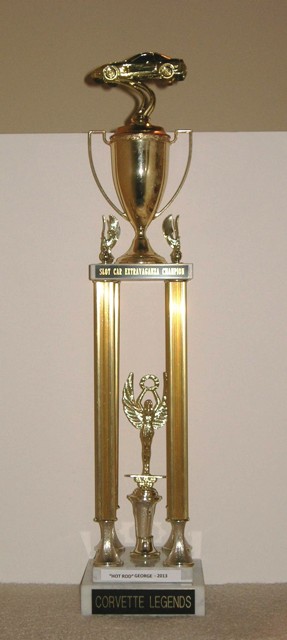 Trophy presentation to Bill M.